E-Bike Mountain Biking?
If you're planning a trip to Glentress, you might be wondering whether to rent a traditional mountain bike or an e-bike. While traditional mountain bikes are great for some riders, there are a number of reasons why you might want to consider an e-bike rental for your visit to Glentress.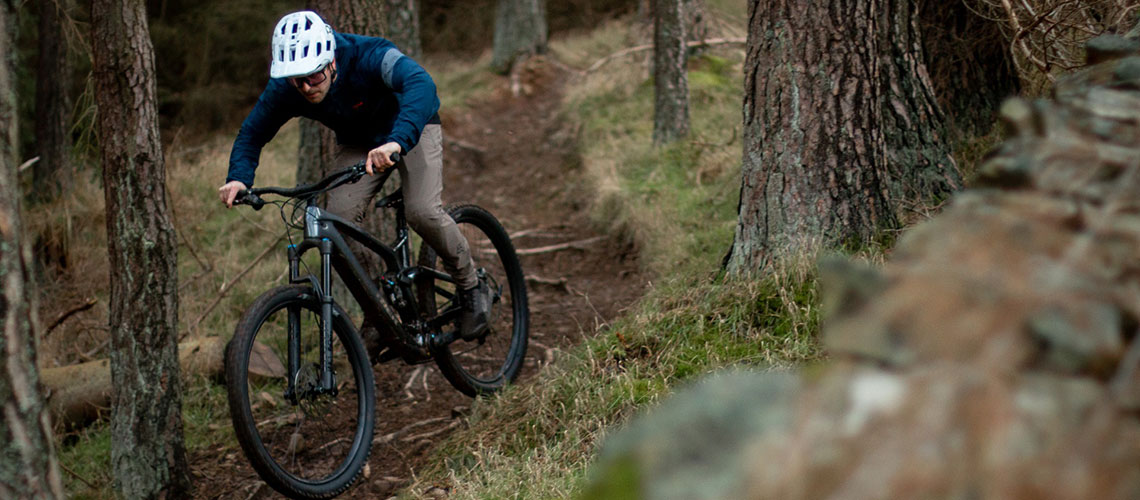 Enjoy the trails for longer:

With an e-bike, you'll be able to explore more of the trails at Glentress without getting tired as quickly. The motor assistance means that you can cover more ground and tackle more challenging terrain without feeling exhausted.

Climb with ease:

The hills at Glentress can be a challenge, even for experienced riders. But with an e-bike, you'll be able to climb with ease, allowing you to focus on the stunning scenery around you instead of worrying about your stamina.

More accessible for all:

E-bikes are also a great option for riders who may have physical limitations, as they make mountain biking more accessible and enjoyable for a wider range of people. Similarly, they can help families ride at the same pace and enjoy the trails together for longer.

Safer for first-time riders:

If you're new to mountain biking, an e-bike can be a great way to get started. The motor assistance gives you an extra boost of confidence and makes it easier to control the bike, which can be especially helpful when navigating tricky terrain.

Fun and exciting:

Finally, renting an e-bike can add an extra layer of fun and excitement to your trip to Glentress. With the motor assistance, you can enjoy the thrill of mountain biking while feeling more in control and less fatigued.

Standard E-Bike or Lightweight?

At Alpine Bikes Glentress we offer two different types of E-bike on our hire fleet. Although they both offer assistance, the way they ride and the user experience can be very different. Our Standard E-bikes offer up to 4x assistance, meaning they quadruple the power you put in. These bikes are designed to climb even the steepest, most technical climbs quickly and effortlessly. The flip side is that the large motor and battery are heavy and can take a bit more effort to move around on the descents. Our Lightweight E-bikes compromise a little on range and power (they offer around 2x assistance) but are much closer to the weight of a normal mountain bike, meaning descents are more fun and natural feeling.
At Alpine Bikes Glentress Bike Hire, we offer a range of e-bikes for rent, including full suspension options that are perfect for tackling the more challenging trails at Glentress. With our high-quality bikes and expert advice, we can help you make the most of your visit to this stunning mountain biking destination.
Book Now