Welcome to Alpine Bikes Glentress Bike Hire Shop - Your go to bike shop for hiting the trails of Glentress & Tweed Valley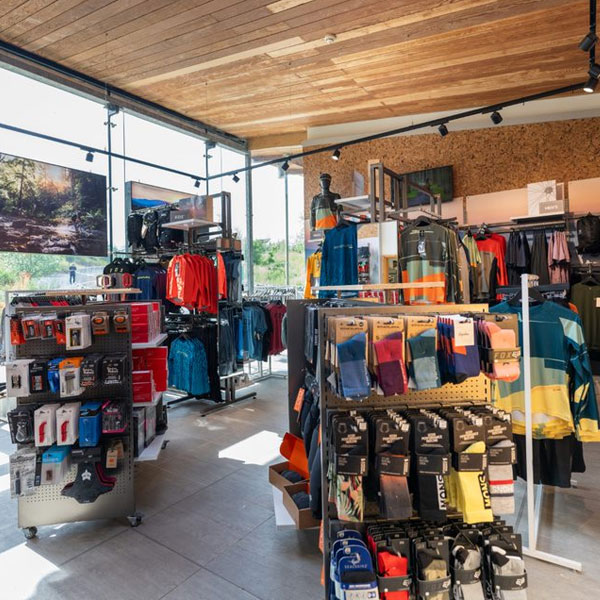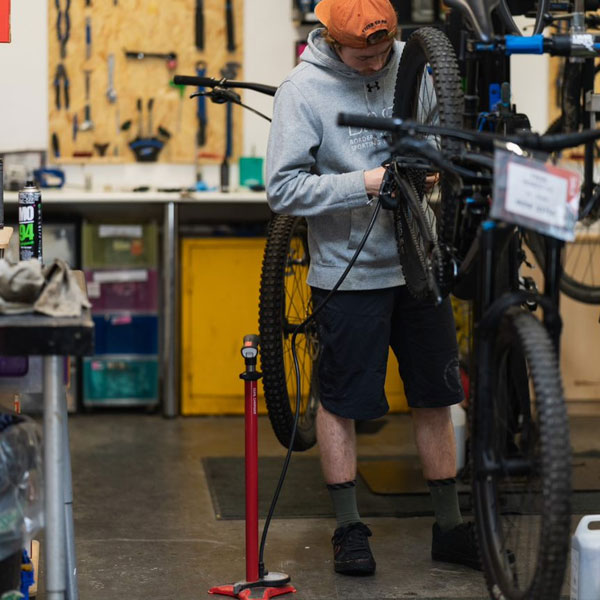 At Tweed Valley Bike Hire Shop operated by Alpine Bikes, we are dedicated to providing our customers with the best possible gear and equipment for their cycling adventures.
Located in Glentress, we offer a wide range of top-quality bike equipment and clothing, including helmets, gloves, shoes, and more. From top brands such as Fox, Maxxis tyres, FiveTen, Endura, Mons Royale, Rapha and Smith.
Whether you're a seasoned pro or just starting out, our experienced staff are always on hand to provide expert advice and guidance, ensuring you have the gear you need to stay safe and comfortable on the trails.
So whether you're in need of a new helmet, a set of tires, or just some advice on bike maintenance, we invite you to visit our shop and discover our wide selection of bike gear and accessories.
Our dedicated team of mechanics will be on hand to assist you with pre-ride adjustments, mid-ride mishaps or your annual tune-up. All of our mechanics are Cytech qualified and adept at working on all aspects of bike and e-bike repairs.
Opening hours
Monday - Friday: 09:00 am to 05:00 pm (Summer)
Monday - Friday: 09:00 am to 04:00 pm (Winter)
Where to find us?
Alpine Bikes Glentress
Unit 2 Glentress Peel,
Glentress Forest,
Peebles,
EH45 8NB
How to contact us?
Phone: +44 (0) 1721 724 522
Email: glentress@alpinebikes.co.uk
How to book?
You can book and pay for your session online using our online booking form
Book Now